Scout Radio is a National Active Support Unit of the Scout Association in the United Kingdom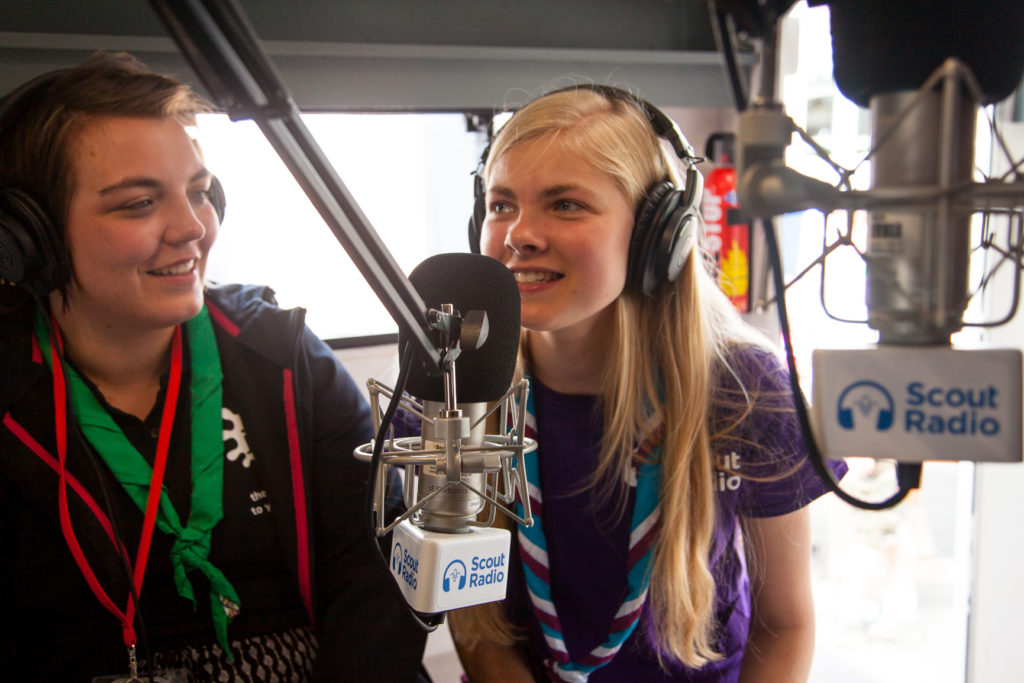 Scout Radio is a collection of Scouting volunteers based around the country who are experienced in Broadcast Radio, or who want to gain more experience through working with Scouting and young people to deliver Radio.
The origins of the team lie in the Essex International Jamboree in 2008 where an internet radio station (Jungle FM) was a huge success. The people involved in the station recognised a need for a platform for young people to develop a skill and passion for Broadcast Media and also observed how much a radio station could add to the experience of large events such as Jamborees.
Over the last 10 years, we have broadcast from over 35 events across the country. Scout Radio supports large Jamobree's, County Camp's, and a range of National Scouting events throughout the country. Scout Radio aims to provide radio coverage to major Scouting events and regularly provides content from the World Scout Jamborees and UK events such as London Pride.
Our team currently consists of over 25 members, from 18 counties across the country.
Scout Radio operates using a mobile radio studio which we have custom-built within a caravan. Our mobile studio has travelled over 3,000 miles since we got it at Oxonjam 2017!