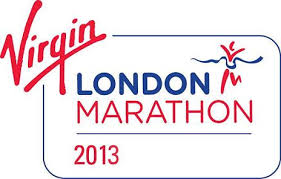 Scout Radio's very own Adam Longhurst ran the London Marathon this year and members of the team were there at the start line to set him on his way.
Many other Scouts were running on behalf of the Scout Association and despite the streets being packed tight with many thousands of supporters Scout Radio managed to catch up with many of them throughout the horrendous 26 mile course.
We spoke to Stuart Malcolm scout leader at 1st Ferndale and runner for The Scout Association before and after the race and he he told us what a fantastic experience he had running the London Marathon, although hastened to add, it might not be one he rushes to repeat! In true Scouting fashion he tells us he will instead be looking for the next challenge. 

As well as talking to runners, Scout Radio were lucky enough to meet up with many Scouts who were lending their services by handing out water to runners at designated points and also clearing up the huge mounds of litter left behind as they passed. The message that came across loud and clear was that those taking part were so pleased to be part of an event steeped in positivity, many of the runners taking part to support charities and causes close to their heart. The Scouts couldn't have been happier to be part of it all.
[soundcloud url="https://api.soundcloud.com/playlists/4993384″ params="color=ff5500&auto_play=false&hide_related=false&show_artwork=true" width="100%" height="450″ iframe="true" /]