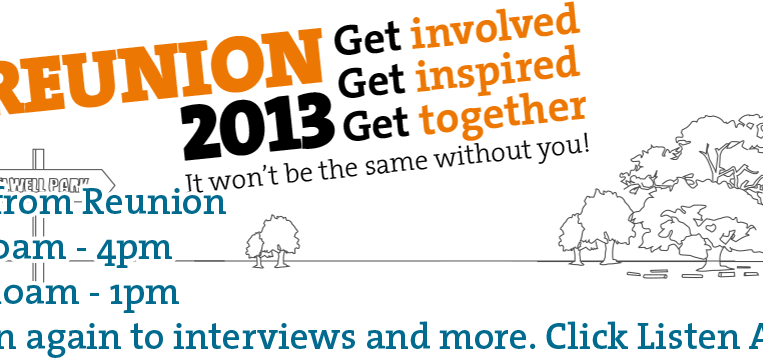 The Scout Radio team returned to Gilwell Reunion for the second year, in 2013.
Once again, we were broadcasting from the training ground, both to the leaders and adults enjoying the atmosphere of the weekend on site, and those tuning in from home through the web. On Saturday, the broadcast ran from 10-4, while Sunday saw a broadcast from 10-1.30.
Campers were also tuning in on their mobiles through the free TuneIn app, spreading the broadcast across the camping areas.
With Gilwell Reunion playing host to many interesting visitors and groups from both within and outside of Scouting, we tried to interview as many of the exhibitors as possible – and you can catch the interviews on the website.
We also caught up with Wayne Bulpitt and new Chief Exec Matt Hyde after their Q&A session for a chat about the future direction of the movement, and interaction with those on the ground.
We also spoke to loads of event organisers from across the UK about bringing Scout Radio to jamborees and county camps the length and breadth of the land, so keep an eye out for us in 2014, 2015 and beyond! We're getting booked up quickly so if you're planning an event you'd like us to broadcast from, get in touch as soon as you can!
[soundcloud url="http://api.soundcloud.com/playlists/10063821″ params="" width=" 100%" height="450″ iframe="true" /]