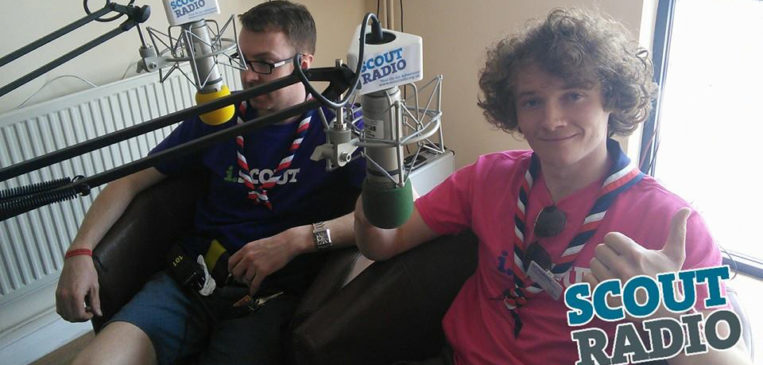 Jay Thompson, one of the UKs deputy youth commissioners popped in to see Scout Radio at Nottinghamshire Scouts – The Big Weekend #TBW15
Jay, a 21-year-old Queen's Scout and Scout Network member from the Isle of Man is one of three in a new team of Youth Commissioners that lead the National Youth Council and other projects to achieve the scouting vision of youth shaped Scouting & Scouting for all.
Dave Hillier of Scout Radio, talked all things scouting with Jay finding out what he's been up to on camp, what his role is, and what he's up to in Japan later this year.
Jay left some parting advice to those in Scouting – "Make sure your voice gets heard. For the young people, make sure you have the opportunity to talk to your leaders about making the program. Leaders and young people are the core of scouting. They make scouting what it is. Unless we, as volunteers, listen to your YP and unless YP are given the opportunity, when that happens, scouting is going to thrive even more than it is at the moment."
The full interview below!
[soundcloud url="https://api.soundcloud.com/tracks/206849122″ params="auto_play=false&hide_related=false&show_comments=true&show_user=true&show_reposts=false&visual=true" width="100%" height="450″ iframe="true" /]