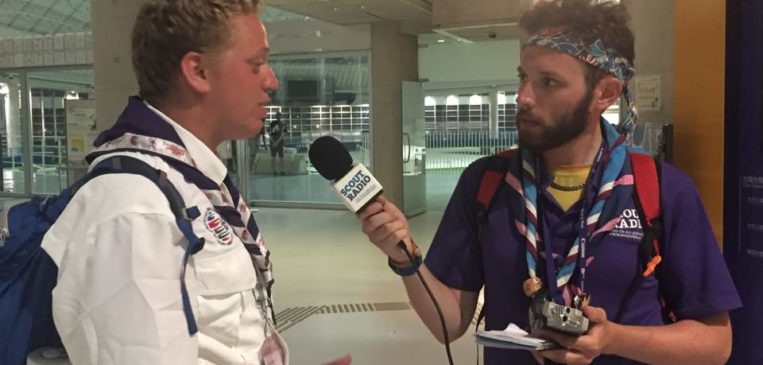 [soundcloud url="https://api.soundcloud.com/tracks/218454035″ params="color=ff5500&auto_play=false&hide_related=false&show_comments=true&show_user=true&show_reposts=false" width="100%" height="166″ iframe="true" /]
Scout Radio caught up with Keegan from the WSJ2019 team as the 23rd World Scout Jamboree in Japan was drawing to a close. His role is to take care of the events social media and to travel around the world to promote the next Jamboree.
The site of the next Jamboree is actually on a permanent Jamboree site at the Summit Bechtel Family National Scout Reserve in West Virginia USA. As well as normal Jamboree activities like the Global Development Village the event will be providing extra special activities from the site such as scuba diving, zip-lining and white water rafting.
Whats really special about the next Jamboree is that its being hosting by three countries Canada, USA and Mexico bringing their cultures together.
Keegans message to anyone considering attending the next World Scout Jamboree is…
"Come prepared to unlock a new world, unlock new experiences, new adventures, new friendships come with an open mind and see what you can leave with"