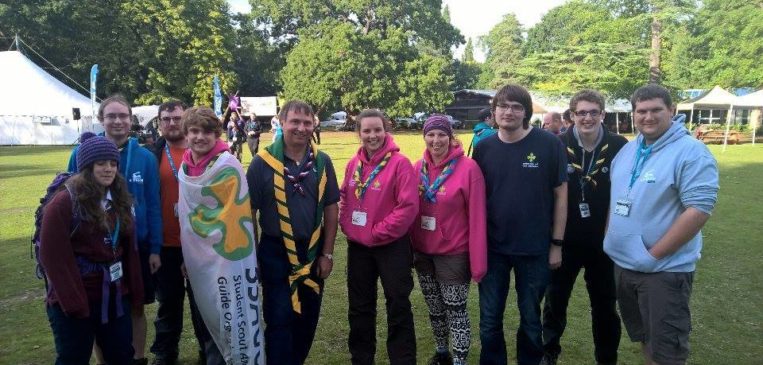 SSAGO The Student Scout and Guide Organisation exists to support and run Scouting activities for Students at Universities up and down the country. Scout Radios Dan caught up with them at Reunion to find out more.
[soundcloud url="https://api.soundcloud.com/tracks/224295727″ params="color=ff5500&auto_play=false&hide_related=false&show_comments=true&show_user=true&show_reposts=false" width="100%" height="166″ iframe="true" /]
Are you heading to University this year? want to stay involved in Scouting or Guiding, or even give it ago, then SSAGO is for you! Most Universities have a SSAGO unit or club, normally as a student society that runs their own events but also helps and supports local scouting and guiding. They are then part of SSAGO which is the national organisation for Student Scout and Guides, nationally they organise several events a year called Rallies and even their own Ball!
"Pub Quizs, Walks, Climbing, depending on where you are… we also facilitate local volunteering with the local districts"
Those are some of the activities you could get up to at University as part of SSAGO, find them at your freshers fair, or their details from the SSAGO website, if your University doesnt have a SSAGO then you could join as an indie member, or why not even start a SSAGO at your University.
The SSAGO website is getting relaunched soon and will be packed full of information about the University Clubs, the national events and more, head to ssago.org.uk.