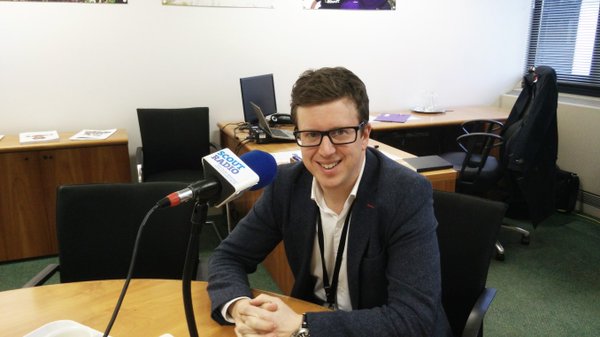 [soundcloud url="https://api.soundcloud.com/tracks/251692803″ params="color=ff5500&auto_play=false&hide_related=false&show_comments=true&show_user=true&show_reposts=false" width="100%" height="166″ iframe="true" /]
Martin caught up with Matt Hyde to discuss The Scout Association's partnership with Vodafone, the involvement of vlogger Alfie Deyes, and how this new relationship will benefit members of The Scout Association.
"This is the biggest corporate partnership we've ever had as an association"
It is hoped that the Vodafone partnership will not just be financially beneficial, but also provide resources to Scout groups and more of these available digitally, as well as opening up Scouting to new audiences and encouraging volunteering.
Matt also explains how this Vodafone link has provided further exposure to new audiences through a video by Alfie Deyes, one of the most-viewed British YouTube vloggers around today.
"This is someone who is viewed regularly by 3 million people and is a role model".
For more information about the Vodafone partnership, to watch the Alfie Deyes video from Wintercamp and to view the #Digitalmanifesto, head to:
http://blog.vodafone.co.uk/2016/01/27/digitalmanifesto-pointlessblogs-alfie-deyes-talks-digital-skills-and-how-to-make-it-big-online/