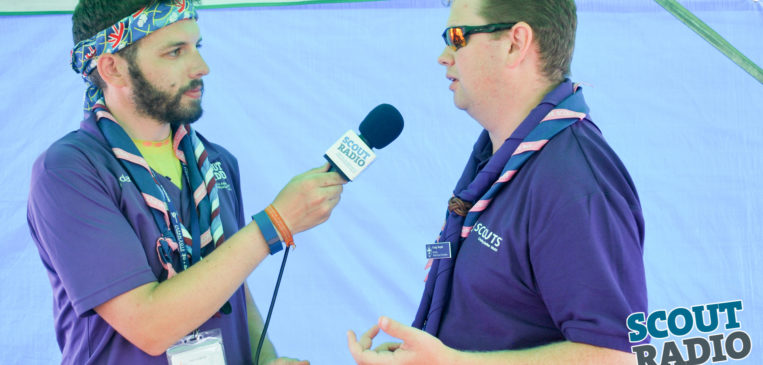 Whilst at Gilwell Reunion Scout Radio's Adam caught up with Craig Turpie. Craig, who Scout Radio have sat down with many times before, has recently been appointed Chairman of the World Scout Committee.
Adam asked Craig to explain his new role:
Essentially its chairing a team of people who are responsible for are responsible for leading the direction of the movement…We have a three year plan that we need to implement on behalf of all the national scout organisations around the world.
Adam also asked Craig to explain further about the World Scout Conference:
The World Scout Conference is an opportunity that comes around every three years for the entire movement to come together to talk about the future direction of travel.
When asked on his own goals Craig's Scouting background shone through when he said that he would  focus on helping others:
My big ambition is to help every member on the Committee to be the best version of themselves and to really support them in their aspirations as much as the aspirations that I have.
[soundcloud url="https://api.soundcloud.com/tracks/340880841″ params="color=ff5500&auto_play=false&hide_related=false&show_comments=true&show_user=true&show_reposts=false" width="100%" height="166″ iframe="true" /]
Scout Radio would like to wish Craig the very best of luck in his new role. We will catch up with Craig through his tenure as the Chairman of the World Scout Committee.
Craig can be found on Facebook at fb.com/craigturpie.wsc and on Twitter @Cturpie.