Welcome to this week's edition of Scoutcast for the Beavers – a weekly show for helping them achieve their badges whilst they can't go to their normal meeting night.
This was recorded live earlier in the week, however you can now go through the badges step by step by listening to each audio clip, good luck!
This week, Jack and Amy give stage 1 of the Navigator badge a go and after that they're going to give parts of the My Skills Challenge. Remember: listen out for the secret password then head to www.scout.radio/badge to get your certificate. Here's them talking about what you need and what you're going to do!
Click the play button in the box below to hear the start of the show
Navigator 1
Let's Start the navigator badge! Go and find a map then click the next play button to hear what to do next.
Let's figure out a way we can remember the points on a compass:
Are you ready to draw a map of your own?
Here's one sent to us by Nathan from 16th Purley Beavers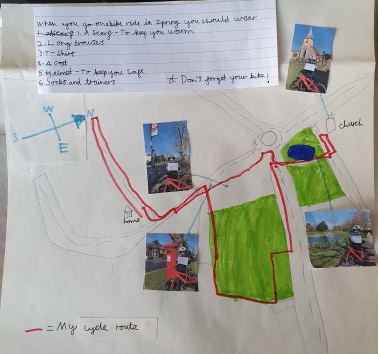 Let's talk about the features of our maps:
What else do we need to do to complete the navigator badge?
Next up, the My Skills Challenge!
Let's have a look at the My Skills Challenge Award:
Now we've found our pulse, let's do some exercise:
Time for a story to end on!
Thanks for completing some badges with us! Please find a summary below for Parents and Leaders about what we've done this time ✅, and what needs to be done at home ? – we can't wait to do more badges again soon and don't forget to print off your certificate (instructions in the clips)! Scoutcast will be live at 6:30pm on Tuesdays and repeated on Wednesdays at 5pm

Navigator Stage 1
✅ 1. Locate yourself on a simple map. You could use a map of a local park, nature reserve, zoo, or even a theme park.
✅ 2. Identify a number of features or locations on that map. You could pinpoint locations like the toilets, car park, bird hide or picnic area.
✅ 3. Learn the four cardinal points of a compass
✅ 4. Draw a simple map of where you live, your meeting place or another area local to you
? 5. Use a map during an outdoor activity
? 6. Show you understand how to dress appropriately and what equipment you and the adults will need on the activity.
My Skills Challenge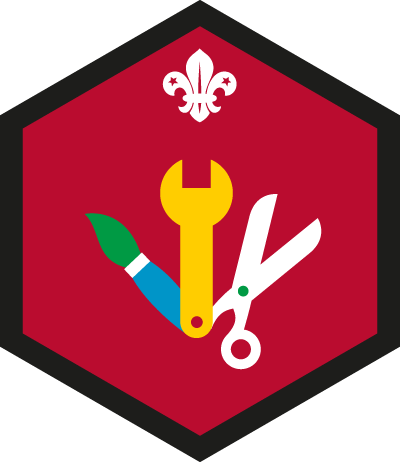 ✅ 2. Take part in three activities on how to keep your body fit and healthy – exercise
? This is quite a big badge, you can find the requirements here and work through bit by bit!