Welcome to this week's edition of Scoutcast for the Beavers – a weekly show for helping them achieve their badges whilst they can't go to their normal meeting night.
This was recorded live earlier in the week, however you can now go through the badges step by step by listening to each audio clip, good luck!
This week, Jack and Amy, with some help from Ger in Ireland, give the international badge a go, something that we started together last week. Remember: listen out for the secret password then head to www.scout.radio/badge to get your certificate. Here's them talking about what you need and what you're going to do!
What greetings do you know and what about the Union Flag badge?
Do you know a song in a different language?
Time to find out about Scouting in another country!
What about other countries' uniforms? And their flags?
Time for the Flag Game!
Answers for the Flag game and we're also going to talk about food.
Do you have a talent you could share with us? From around the world maybe?
Who's been sending messages to us?
Time for a story to end on!
Thanks for completing some badges with us! Please find a summary below for Parents and Leaders about what we've done this time ✅, and what needs to be done at home ? – we can't wait to do more badges again soon and don't forget to print off your certificate (instructions in the clips)! Scoutcast will be live at 6:30pm on Tuesdays and repeated on Wednesdays at 5pm

International Badge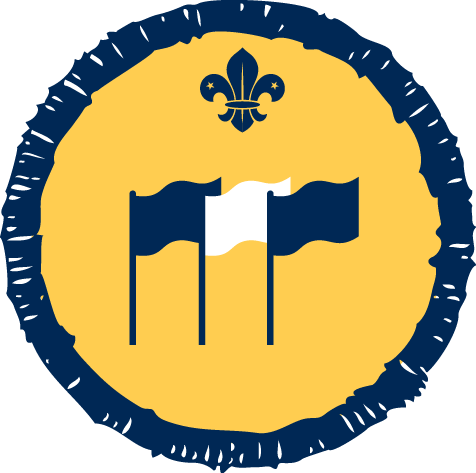 ✅ 1. Learn a song, play a game or perform a dance from another country.
✅ 2. Find out about Beaver Scouts, or younger Scouts if they don't have Beaver Scouts, in another country. What do they call themselves? What's their uniform like? And what do they say for their Promise? Find out as much as you can.
? 3. Play a game to match flags and their countries. Use facts about the countries to help you find the right flag.
? 4. Try different kinds of food from another country. Vote for your favourite dish and explain why.
✅ 5. Learn how to say hello and goodbye in a language other than your own.